In partnership with Sumimoto, 3 different Splicers options are available:
Core-to-core Alignement Fusion Splicer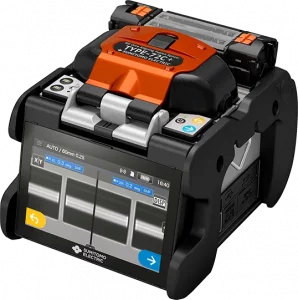 The T-72C+ splicer allows a heart-to-heart 3-axis alignment. It is equipped with 2 CMOS observation cameras for the X and Y axes and provides microscope magnification up to x760. Compact and lightweight with a double oven heat-up speed of 8s and a splicing speed of 5s, this welder is ideal for FFTH, network and many other applications.
Cladding-to-Cladding Alignement Fusion Splicer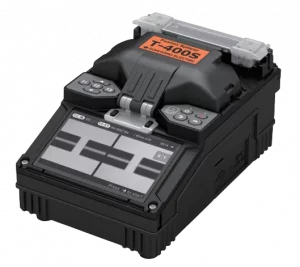 The T-400S splicer allows 1-axis alignment for sheath thicknesses ranging from 80 to 150µm. It is compatible with any type of fiber and includes automatic compensation for environmental conditions.