Our cleavers are ultimate precision tools for single and multiple/massive fiber cleaving with a rotating blade. Several models are available:
Self-pivotating rotary blade Cleaver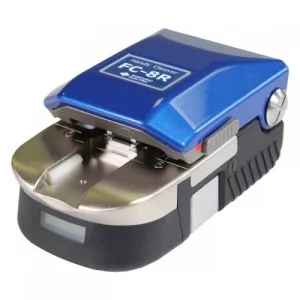 The FC-R8 is a "single movement" cleaver which supports 250 µm and 900 µm fibers and can also work with ribbon fibers. It cleaves in a single pressure thus increasing the quality of cleavage and is given for use up to 60000 cuts.
Manual rotary blade Cleaver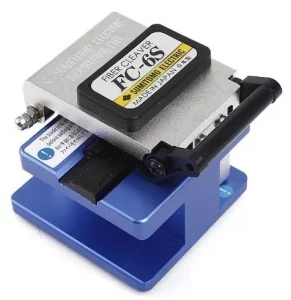 Very widespread in the world, the FC-6S is a manual cleaver with easy and fast handling. The new design of its carriage simplifies the adjustment and rotation of the blade and is given for use over 54,000 cuts. It is simple for the user to remove or install the single fiber adapter and switch between bulk cleaving and single fiber splitting.