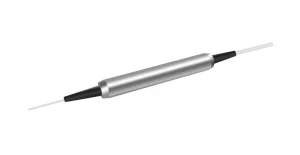 The SMC series offers very low insertion loss, low polarization dependence and excellent environmental stability. Accurate coupling ratio from 50/50 to 1/99 are available with very good uniformity in a wide wavelength range from 445 – 2100 nm. These components find extensively applications to perform power splitting and monitoring functions in all kinds of optical communication systems.
Polarization Maintaining Coupler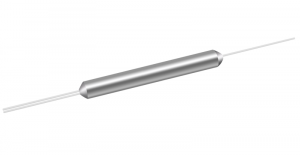 The PMC series allow the input signal to be splitted at various ratios with high extinction ratio. Accurate coupling ratio from 50/50 to 1/99 are available in a wide wavelength range.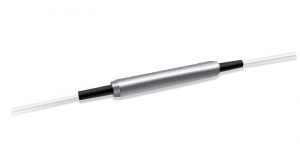 The MMC series offers very low excess loss, broad operating wavelength and high stability and reliability. These components are extensively used in LAN, multimode fiber communication systems, fiber sensors and testing instruments.
Variable Optical Attenuator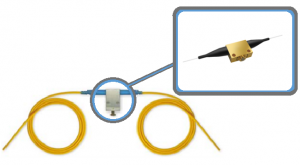 Variable Optical Attenuator (VOA) operates by manually moving a shading element into optical beam. The shading element can be integrating adjusted to get any attenuation value in a range. Our VOA features low insertion loss, good resolution, high stability and good reliability. It applies for pre-emphasis attenuation, transmitter power control, in-line power equalization, and amplifier power control, etc. A smaller version is available, the Mini Type VOA, even more compact.

Fixed Optical Attenuator (FOA) enable high precision with an excellent stability and reliability. It allows to set a fixed degree of attenuation with multiple standard options from 1dB to 20dB and more upon customer request.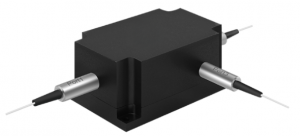 The Fiber Optic Circulator is a high performance lightwave component that routes incoming signals from Port 1 to Port 2, and incoming Port 2 signals to Port 3. It is available in many wavelengths and features high isolation and high return loss with a high-power handling.

The Polarization Maintaining Isolator is characterized with Iow insertion loss, high isolation, high return loss, high extinction ratio, and excellent environmental stability and reliability. It is ideal for polarization maintaining fiber amplifiers, fiber lasers, from 480 – 2000nm.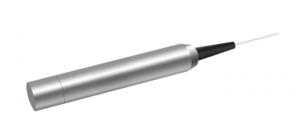 The Faraday Mirror is a passive device that provides 90-degree rotation regarding to the polarization state of the input light, The FM Offers excellent performance including the lowest possible insertion loss and environmental stability. It is used in EDFAs, fiber lasers and fiber instruments to minimize the polarization effect.
Polarization Beam Combiner/Splitter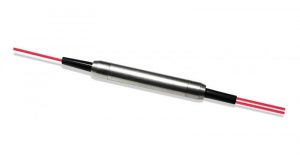 The Polarization Beam Combiner/Splitter is a compact high performance lightwave component that combines two orthogonal polarization signals into one output fiber. A dual version is available that can combine or divide the two signals into one or two output fibers. The device can also be used as a beam splitter and is characterized with high extinction ratio and low insertion loss. It is often used in polarization mode dispersion compensator, EDFA, Raman Amplifier.